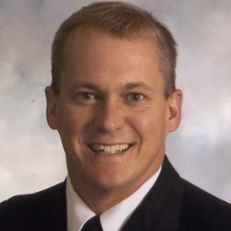 Email:

johnshas@indiana.edu
Areas of Interest:

Government and public finance
SPEA 412

Education
Ed.D., Leadership, Oakland City University, 2012
M.S. Financial Management, Naval Postgraduate School, Monterey, Calif., 1994
B.S., Political Science, United States Naval Academy, 1989
Courses
V186 Government Finance
V439 Debates in Public Finance
V560 Public Budgeting and Finance
Biography
Dr. John Shassberger currently serves as a Chief of Naval Installations Command (CNIC) Installation Programs Integrator (IPI) leading the Naval Support Activity Crane as the senior civilian responsible for all installation operations, programs, and personnel.
Previously, he has served as a Naval Sea Systems (NAVSEA) Command Associate Program Manager (APM); Business and Financial Manager; and Contracting Officer's Representative (COR). He has also served as the U.S. Navy's Inactive Ships Manager on the Chief of Naval Operations (OPNAV N9) immediate staff in the Pentagon, Washington, D.C. He has managed an annual operational budget of over $100 million and been financially responsible for a $3 billion U.S. Congressionally Appropriated Department of Defense program. 
Before starting his second career in government finance, Dr. Shassberger served as an active duty naval officer for 21 years and retired as a commander in 2010.  While on active duty, he commanded a U.S. Navy warship and served as the commanding officer of the Navy's third-largest naval installation. As a base commander, he managed the daily operations of one of the largest employers in Southern Indiana with over 5,000 employees providing an over $1.5 billion budget base annually into the local Indiana economy. In 2008 he created a State of Indiana 501(c)3 nonprofit organization to help support local education in Monroe County.  In 2018 he created and now operates a small farm as a Limited Liability Corporation near Spencer, Indiana.
Shassberger earned his Doctorate from Oakland City University in 2012 in Leadership. His doctoral dissertation researched the effect of serving in an operational versus non-operational organization on public service employee motivation. He earned his Masters of Science Degree in Financial Management from the Naval Postgraduate School in Monterey, Calif., and his Bachelor's Degree in Political Science from the U.S. Naval Academy in Annapolis, Maryland. 
He is currently an adjunct instructor at Indiana University-Bloomington teaching state and local government finance. He and his wife Heather have seven children together and live in Bloomington. 
Highlights
Deputy Director, Professional Development, United States Naval Academy, 1998-2002
United States Naval Academy Colleen S. Smiley-Owendoff Teaching Excellence Award (2000)
Served on the Midwest executive steering committee to help set strategic direction for a 16-state region
Regularly attended southern Indiana mayor's roundtable meetings to discuss community planning initiatives