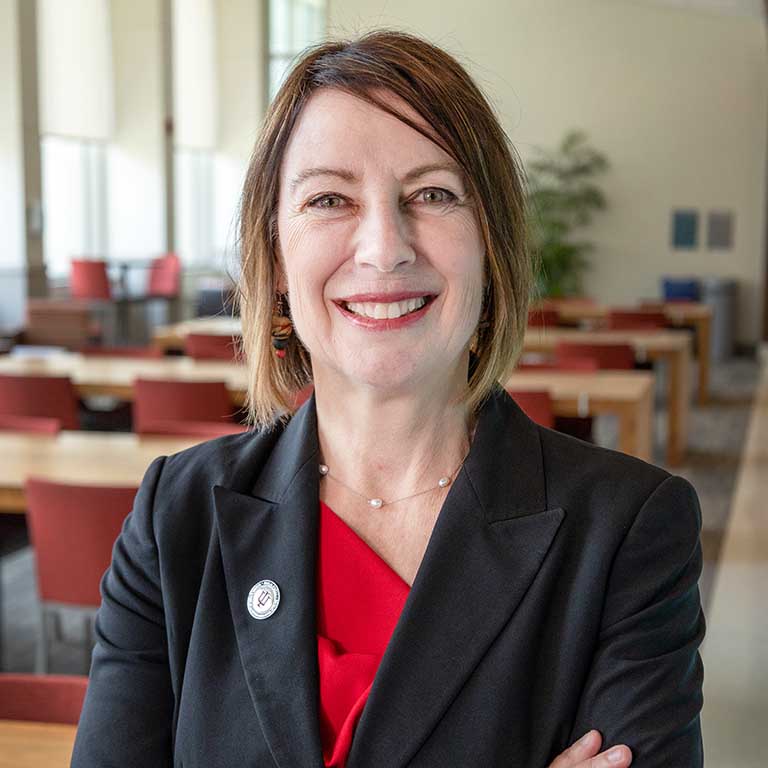 The Paul H. O'Neill School of Public and Environmental Affairs is a world-renowned institution, committed to addressing the most pressing challenges facing current and future generations. Our faculty and students are dedicated to researching these issues and guiding society through them. They are why I'm proud and grateful to lead such a tremendous organization every day.
In 2022, the O'Neill School marks a significant milestone as we celebrate our 50th anniversary. Founded in 1972 with a mission to prepare future leaders to solve society's biggest challenges, we are proud of our progress over the last half century, and of our ongoing commitment to excellence and innovation.
As we begin our sixth decade, we've implemented new opportunities for our students:
These programs — and the faculty and students who are part of them — ultimately take on issues that impact our world, from the broadest global sense to the local communities in Indiana where we work and our own families live. Locally, O'Neill faculty are experts on issues that affect our neighbors every day, from homelessness and the reach of nonprofits to the expectation of winter heating bills. Globally, our faculty are sought after for their insight into topics that reach worldwide significance, like COVID-19 and climate change.
Students who join the O'Neill School learn from faculty who lead in their respective fields. You'll engage with peers who share your commitment to making the world a better place and an alumni network of over 37,000. And all of these opportunities begin on one of the most beautiful college campuses in America.
We invite you visit the O'Neill School, in person or virtually, to learn how you can begin leading for the greater good.
Best regards,
Siân Mooney
Dean