Live and learn with a tight-knit community of future leaders
The Civic Leaders Center (CLC) is a living-learning community in Briscoe Residence Center for incoming freshmen of all majors with a passion for civic engagement and leading for the greater good. Start your college career with a tight-knit community within a Big Ten campus.
Why join the Civic Leaders Center?
Live together
Live in a single or double room with semi-private bath in Briscoe Residence Center— just steps away from Assembly Hall and a quick walk to the O'Neill School of Public and Environmental Affairs and the Kelley School of Business
Join a community of like-minded peers who can help you succeed
Learn together
Take one of your general education courses right in your residence hall with other members of the CLC
Exclusive travel opportunities to Washington, D.C., over fall break and Athens, Greece, over the summer
Lead together
Meet influential leaders like elected officials, former ambassadors, nonprofit directors, and social entrepreneurs through our seminar class
Get involved with the local community through service projects and volunteer opportunities with other Civic Leaders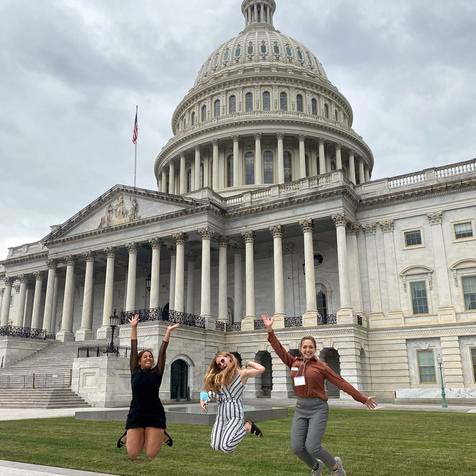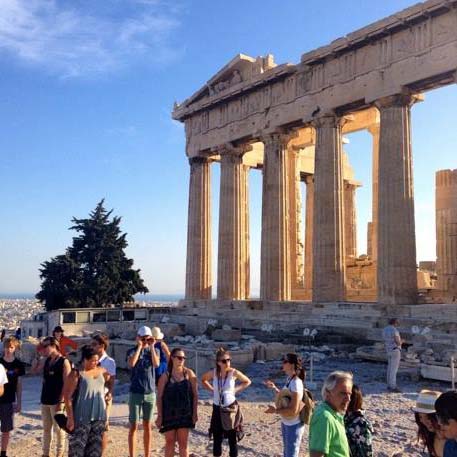 Learn to lead — and to serve
You can start to develop your leadership skills right away through one of the CLC's leadership committees, such as the recruitment committee or the service committee.
You'll leave the CLC well-positioned to take advantage of leadership positions at IU and beyond. Our alumni have gone on to serve on-campus through IU Student Government, hold competitive internships in places like Washington, D.C., and receive prestigious honors including Fulbright Awards and Marshall Scholarships.
Where are some of our past speakers from?
The White House
U.S. Congress
The New York Times
Human Rights Watch
Smithsonian
Americans for the Arts
ExxonMobil
How to apply
Complete your housing application by the priority deadline and list the Civic Leaders Center as your top choice. Once it opens, you can access the housing application through Residential Programs and Services.
Complete the short-answer questions about your interest in the CLC. Applications will be reviewed on a rolling basis.
Scholarships
If you have financial need, scholarships are available to help offset the cost of Briscoe Residence Hall for your first year. You will automatically be considered for scholarships upon completion of the CLC application. Scholarships range from $500 to $2,000.
Meet our team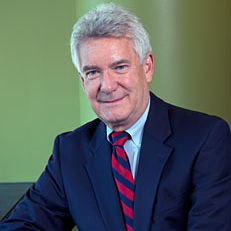 Director, Civic Leaders Center; Professor of Practice
Phone:

(812) 855-2275

Email:

phelmke@indiana.edu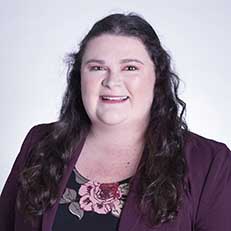 Associate Director, Civic Leaders Center
Email:

rosenre@iu.edu
Civic Leaders Center FAQ
Living in the Civic Leaders Center involves a $100 activity fee per semester ($200 annually). Also, the CLC is housed in Briscoe Residence Center, which is enhanced housing. You can view the costs of all room types on the Residential Programs and Services website.
If you are accepted into the Civic Leaders Center, you will be matched with a roommate who is also in the CLC and who shares similar interests. If you already have someone in mind who you would like to live with but you would like to live in the CLC, they will need to apply to be in the CLC as well. If they have questions about the CLC, encourage them to reach out to us!
Yes, as long as your roommate also lists the CLC as their first choice on their housing application, submits the short answer requirements, and is accepted into the CLC, you will be matched with your roommate in the CLC.
The CLC is conveniently located near the McNutt Eatery and is a short walk from the SPEA Café and the Hodge Café.
When you are completing the CLC portion of the housing application, you will be asked to describe your perspective on leadership, share an issue that you are passionate about, and talk about what kinds of activities you are interested in getting involved with on campus. We will also ask you for two references, including one from a teacher.
Applications to the CLC will reviewed on a rolling basis and notifications go out monthly beginning in March.