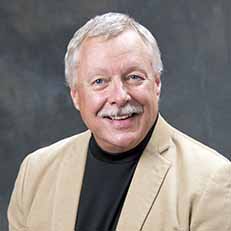 Email:

cekohler@indiana.edu
Areas of Interest:

Laboratory Safety and Chemical Hygiene
Geology
Environmental Remediation
Hazardous Waste
SPEA 412

Education
M.S., Geology, Indiana University, 1985
B.A., Geology, Indiana University, 1976
Courses
E542 - Hazardous Materials
Biography
Christopher E. Kohler is a graduate of Indiana University with B.A. and M.S. degrees in geology. He is a Certified Chemical Hygiene Officer (CCHO) recognized by the National Registry of Certified Chemists and a Licensed Professional Geologist (LPG) in the State of Indiana.
Kohler has 20 plus years of experience at Indiana University with 11 years as the University's Laboratory Safety Manager and nine years as a geologist for the Indiana Geological Survey. Kohler has 10 years of experience as the environmental specialist with a local environmental remediation company performing cleanup of toxic and hazardous waste sites nationwide including EPA Superfund sites.
Kohler is very experienced with hazardous materials and regulatory compliance (including EPA, OSHA, building and fire codes among others) and is responsible for developing and managing a comprehensive University-wide chemical safety and regulatory compliance program for over 1,200 laboratories at IU Bloomington and five regional campuses that includes providing training and professional guidance to faculty, staff, and students on issues relating to chemical handling, laboratory safety, operation, and design.
Kohler has five years of experience as an instructor for the American Chemical Society's Division of Professional Education teaching Laboratory Safety and Chemical Hygiene for research personnel at both academic and commercial facilities nationwide.
Kohler has experience teaching a graduate level course, E-542 - Hazardous Materials, for the Indiana University O'Neill School of Public and Environmental Affairs since 2010.
Highlights
Licensed Professional Geologist, State of Indiana
Certified Chemical Hygiene Officer, National Registry of Certified Chemists