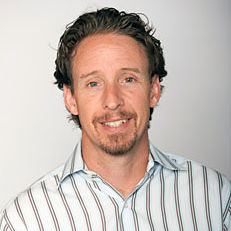 Phone:

(812) 855-0122

Email:

seanicho@indiana.edu
Research areas:

Governance and Public Law
Local Governance
Public Management

Areas of Interest:

Public Management
Federalism and IGR
Comparative State Policy
SPEA 410G

Education
Ph.D., Texas A&M University, 2003
M.A., Colorado State University, 1999
B.A., Western State College, 1993
Courses
The Failure of Criminal Policy
Strategic Management Public/Nonprofit Organizations
Biography
Dr. Sean Nicholson-Crotty joined O'Neill in 2013 and specializes in public management and federalism. He also serves as the director of the Graduate Mentoring Center for Indiana University in Bloomington.
His primary areas of research also include intergovernmental relations and the diffusion of public policies among subnational governments. He has published more than four dozen articles on these subjects in top public affairs and political science journals. 
Before coming to O'Neill, Nicholson-Crotty spent nine years at the University of Missouri where he held a joint appointment in political science and the Truman School of Public Affairs. While there, he earned the Provost's Outstanding Junior Faculty Research and Creative Activity Award, presented annually to the most productive and prominent assistant professor at the university.
Research appointments prior to Missouri included the Public Policy Research Institute, the National Latino Project, and the Texas Educational Project at Texas Texas A&M University where he received his doctorate in political science.
Highlights
Research supported by the National Science Foundation
Provost's Outstanding Junior Faculty Research and Creative Activity Award, University of Missouri (2008)
Distinguished Graduate Student Award, Texas Texas A&M University (2004)
Brian Jones Award for best Graduate Student Research Paper, Texas Texas A&M University (2003)
In the News
Selected Works
"Types of coproduction and differential effects on organizational performance: Evidence from the New York City school system," (with A. Rutherford, J.C. Zambrano-Gutiérrez), Public Administration (August 2017)
"Disentangling the Causal Mechanisms of Representative Bureaucracy: Evidence From Assignment of Students to Gifted Programs," (with  J.A.Grissom, J.Nicholson-Crotty, and C.Redding), Journal of Public Administration Research and Theory (April 16, 2016)
 Governors, Grants, and Elections: Fiscal Federalism in the American States, John's Hopkins University Press (2015)
"Estimating the effects of no child left behind on teachers' work environments and job attitudes," (with J. A. Grissom and J. R. Harrington), Educational Evaluation and Policy Analysis, 36(4): 417-436 (2014)
"Leaving money on the table: Learning from recent refusals of federal grants in the American states," Publius: The Journal of Federalism, 42(3): 449-466 (2012)
"Governance and the impact of public employee unions on organizational performance," (with J. Grissom and J. Nicholson-Crotty), Public Performance and Management Review 35(3): 422-448 (2012)
"Competitive federalism and race to the top application decisions in the American states," (T. Staley), Educational Policy, 26(1): 160-184 (2012)
"Bureaucratic representation, distributional equity, and democratic values in the administration of public programs," (with J. Grissom and J. Nicholson-Crotty), Journal of Politics, 73(2): 582-596 (2011)
"Deterrence theory and speed limit implementation in the American states," (with M. Ritchey), Policy Studies Journal, 39(2): 329-346 (2011)