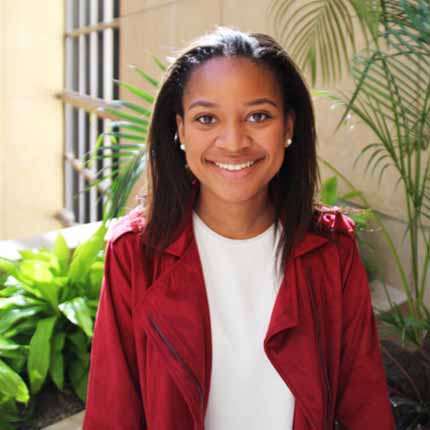 I completed my practicum at Indiana University Health Alzheimer's and Dementia Resource Service (ADRS) in Bloomington, Indiana. The ADRS advances initiatives and provides resources for caregivers, professionals, and people living with dementia in Indiana.
After graduation, I became a healthcare consultant. I build data science models and visualizations to answer critical questions for healthcare companies, including but not limited to profitability and cost optimization. My models provide actionable insights for companies, which is beneficial in decision-making.
As of summer 2022, I will be an administrative fellow for Indiana University Health.
Yes—I use my human biology background from my undergraduate program to add scientific context to the projects I create. I use concepts from several classes daily from graduate school, including Quantitative Analysis, Health Policy, and Healthcare Economics. I utilize Agile and Scrum Methodologies and Franklin Covey Project Management Essentials on a project management level.
I am completing my healthcare administrative fellowship at IU Health. The program helped me achieve a fellowship position by providing opportunities that encourage critical thinking and project management and reiterating the importance of servant leadership in healthcare.
The MSHM program is an excellent opportunity that allows you to learn how to become a transformative healthcare leader from two renowned schools, the O'Neill School of Public and Environmental Affairs and the Kelley School of Business. Learning from professors from both schools and seeking opportunities from both institutions is unique. Current and prospective students will cultivate skills and knowledge throughout the program that will shape them into informed, emotionally intelligent healthcare leaders capable of strategic development, project management, and data-driven decisions.
If the practicum experience is a part of the student's curriculum, they should know that their project will make a real-world impact on the organization and healthcare recipients. During graduate school, students should seek external learning opportunities and learn about new concepts as much as they can.