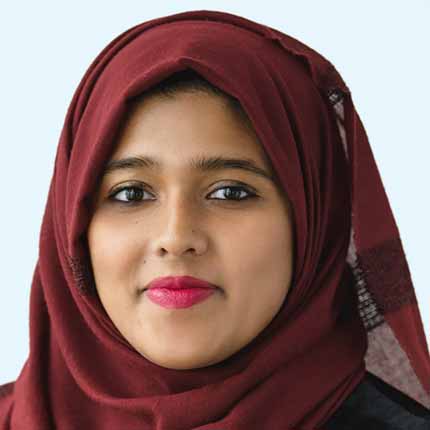 I was interested in earning an MSHM degree to improve healthcare delivery, as I have witnessed setbacks in the quality of healthcare internationally. During my childhood, my international experiences traveling to Bangladesh piqued my interest in improving healthcare delivery. I noticed the complications of the healthcare system and the inaccessibility of healthcare for certain groups, especially those with low socioeconomic status. In my undergraduate career, I had interned with nonprofits that focused on healthcare topics and traveled to Senegal and Botswana, which allowed me to observe the gaps in healthcare in those communities as well. From my experiences, I wanted to improve healthcare services and delivery particularly for marginalized populations. These experiences contributed to my interest in earning an MSHM, so I can deeply understand the structure of healthcare, particularly in the United States, and pursue a career in the healthcare sector.
I completed my practicum in the IU Bloomington Health's Continuous Improvement department with my extraordinary advisor Chuck Russo. Chuck was instrumental in connecting me with other IU Health staff and projects that were very interesting. My practicum site made such a difference, as I was able to work with real projects in a large hospital system.
During the MSHM program, I attended many career fairs for healthcare, which gave me a perspective on the abundance of jobs that are in the healthcare industry. In the program itself, the healthcare practicum courses provided me with the tools to be successful in project management. I also took fascinating healthcare and business courses which provided me with a holistic view of the industry.
I graduated from the MSHM program in May 2021 and started my role as an analyst at Epsilon Life Sciences. I was interested in this role because of the significant influence that the MSHM program had during my graduate studies. I took a couple of life sciences courses, taught by George Telthorst. In these courses, guest lecturers from pharmaceutical and medical device companies would speak to us about their companies and about their own expertise. Prior to those courses, I had no idea that Indiana had so many life sciences companies! I absolutely loved learning about the different companies and areas of the life sciences, but also participating in the course case competitions. What I love most about my role is that we focus on the ethical component of life sciences companies. More specifically, our practice is risk management and compliance. It allows me to live my values of integrity and honesty in my work everyday, and make a significant impact for different life science companies, which ultimately make a difference for the lives of patients.