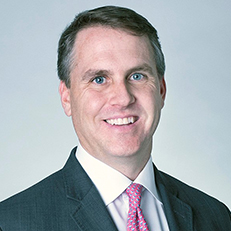 Phone:

(812) 855-6774

Email:

rwoodrin@iu.edu
Areas of Interest:

Higher education budgeting and finance
Public affairs education
SPEA 310

Education
Ed.D., Higher Education Administration, Indiana University Bloomington
M.S., Higher Education and Student Affairs Administration, Indiana University Bloomington
B.G.S., Communication Studies, University of Kansas
Courses
V450- Principles and Practices of Modern Leadership
Biography
R.J. Woodring serves the O'Neill School as the associate dean for educational programs. He is the administrative lead for O'Neill undergraduate and master's degree programs, career services, international programs, and the Civic Leaders Living Learning Center.
Since joining the O'Neill School in 2014, Woodring has launched or expanded several initiatives to improve the O'Neill student experience. New programs include the O'Neill School's NextGeneration Leadership Program, Indiana Leadership Program, O'Neill's Mentor Collective partnership, and O'Neill Launch — an orientation program for new students.  In addition to these new programs, Woodring led the expansion of O'Neill's Washington Leadership Program and O'Neill International Programs.
Woodring's research interests lie in issues related to higher education budgeting and finance. He has a book chapter forthcoming on budgeting in student affairs. Prior to O'Neill, he served the Bloomington campus as associate director of budget, planning, and development in the Office of the Provost and held administrative posts in the Division of Student Affairs. Woodring has taught leadership courses in the O'Neill School and the IU School of Education. In 2016 Woodring received the Joseph P. Cangemi Leadership and Organizational Behavior Outstanding Dissertation Award from the IU School of Education.
Highlights
$100,000 grant for the NextGeneration Leadership Program from the Volcker Alliance, 2020
$126,000 grant for the Indiana Leadership Program from the IUB Provost Fund, 2019
Selected Works
"Budgeting and budget models in student affairs," (with L. Reesor, J. Hornberger), Administration, Finance, and Budgeting in Higher Education and Student Affairs: Theory Research and Practice, (Eds. G.R. Serna and J.M. Cohen), Springfield, IL: Charles C. Thomas (2022)