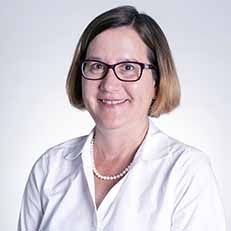 Phone:

(812) 856-6775

Email:

sjsiena@indiana.edu
Research areas:

International Affairs and Development

Areas of Interest:

National and International Affairs
SPEA 225

Education
Ph.D., Political Science, University of California, Berkeley, 1997
M.A., Political Science, University of California, Berkeley, 1991
B.A. (summa cum laude) Political Science, University of Michigan, 1990
Courses
Terrorism and Public Policy V272
Comparative and International Policy V182
Honors Thesis V499
Biography
Dr. Susan Siena teaches courses in national and international affairs. Her research interests include techniques to promote active learning and critical thinking in the classroom as well as issues related to terrorism and national security.

Siena came to O'Neill from IU's Office of the Vice Provost for Research where she served as a proposal development specialist, working with faculty to secure external funding from government and private sponsors. In that capacity, she prepared IU's response to the Organizational Interest and Capacity Questionnaire from the Bureau of Near Eastern Affairs of the U.S. Department of State.

Prior to IU, Siena was an assistant professor of political science and the director of International Studies at Mount Union College (now the University of Mount Union), in Alliance, Ohio, where she taught a wide variety of courses in comparative politics and international relations, including European, post-Soviet, and Asian politics as well as international political economy and international organizations.

Siena attended the University of Michigan where she earned highest distinction for an honors thesis on the Green Party of Germany. She completed her doctorate in political science at the University of California, Berkeley, with a focus on international relations and comparative politics.
Highlights
Trustees Teaching Award, 2022
Chair, Faculty Group on Teaching and Learning, August 2021-present
Mumford Award for Excellence in Extraordinary Teaching, May 2021
Member, Faculty Academy on Excellence in Teaching, Indiana University
Indiana University Mosaic Faculty Fellows
Former faculty advisor, Model United Nations Team, Indiana University
Proposal Development Specialist, Office of Vice Provost for Research, Indiana University
Director of International Studies, Mount Union College
Simpson Memorial Research Fellowship, Institute of International Studies, University of California, Berkeley
Odegard Memorial Award for Outstanding Achievement as a Doctoral Candidate (1994), Department of Political Science, University of California, Berkeley
In the News
Selected Works
"Lessons from a flipped classroom: a new approach to public affairs instruction," NASPAA News, July 2016