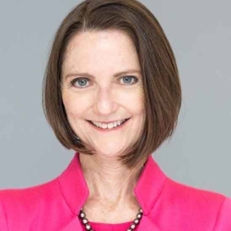 Phone:

(812) 855-6594

Email:

jaymeyer@indiana.edu
Areas of Interest:

Title IX
Antitrust
Intercollegiate Sports law
Names, Images, and Likenesses in Sports
SPEA 223

Education
J.D., Georgetown University Law Center, 1978
B.S., (with high distinction), School of Public and Environmental Affairs, Indiana University, 1975
Courses
Sports Law and Public Policy
Biography
At Indiana University, since 2015 Meyer has taught sports law and public policy, consults on matters impacting college athletes, and lectures on Title IX, amateurism, and ethical issues in sports. Meyer advocates the power of sport to bring about social change. Her focus is on achieving gender equality, diversity, inclusion, safety, and integrity in sports through education, activism, and litigation.
Meyer began her legal career as an attorney in the Bureau of Competition, Federal Trade Commission, in Washington, D.C. She moved to private practice in 1981, joining Simpson Thacher & Bartlett in New York City. Meyer established Simpson Thacher's Los Angeles office in 1995 and returned to the New York office in the fall of 1998. At Simpson Thacher, Meyer has represented clients on antitrust and sports issues throughout the U.S. including briefing in the U.S. Supreme Court. Currently she focuses on pro bono clients with matters involving gender, sports and education. She is most actively engaged in Title IX athletics litigation on behalf of high school girls.
Meyer has been active on a variety of non-profit boards seeking gender equity and fairness in sports, including the Sports Lawyers Association, National Women's Law Center and the Women's Sports Foundation. Meyer is a member of numerous antitrust and sports committees at the city, state, and federal levels. She also serves on sports advocacy committees for several non-profit organizations. She has been named multiple times a New York Super Lawyer in the categories of Antitrust and Top Women Lawyers and received the Distinguished Alumni Award from O'Neill in 2014.
Highlights
Member, Board of Directors, Sports Lawyers Association (Chair, Time for IX Committee)
Member, Board of Directors, National Women's Law Center (Co-Chair, Development Committee)
Member, Board of Trustees, Women's Sports Foundation (Chair, Advocacy Committee)
Advisory Council, Concussion Legacy Foundation
Former Member, Board of Directors, Reproductive Health Access Project
Former Member, Advisory Board, Urban Assembly Girls School for Criminal Justice
New York Super Lawyer: Antitrust and Women Lawyers
Distinguished Alumni Award, O'Neill SPEA, Indiana University (2014)
Chair, Dean's Council, O'Neill SPEA, Indiana University
Licensed to practice law in New York, California, and D.C.