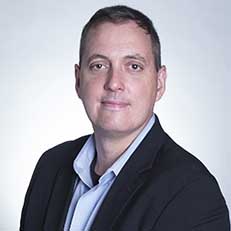 Phone:

(812) 856-7015

Email:

adeslatt@iu.edu

Website:
Research areas:

Local Governance
Policy Analysis
Public Management

Areas of Interest:

Local government sustainability
Organizational decision-making
Metropolitan governance
SPEA 441

Education
Ph.D., Florida State University, 2015
MPA, Florida State University, 2013
M.S., Florida State University, 2009
B.G.S., Missouri Southern State University, 2007
Biography
Aaron Deslatte joined O'Neill as an assistant professor in 2019 and directs the Metropolitan Governance and Management Transitions (MGMT) Laboratory. His research focuses on the roles that public managers play in enhancing economic, environmental and social sustainability at the local and metropolitan level, with the goal of building cumulative knowledge which can help local governments advance sustainable economic and community development.
Deslatte previously taught at Northern Illinois University and is a faculty affiliate with the IU Environmental Resilience Institute and the Vincent and Elinor Ostrom Workshop. He also spent many years as a journalist covering politics and government in Missouri, Kansas, Arkansas, and Florida, including a term as the Tallahassee Bureau Chief at the Orlando Sentinel.
He earned his Ph.D. in public administration from Florida State University. He also earned two master's degrees from Florida State, including his MPA and M.S. in political science. His undergraduate degree is from Missouri Southern State University.
Highlights
National Science Foundation CAREER grant to study Integrated Local Sustainability Strategies, Capacities and Performance Management in Indiana local governments (PI) $485,385 (2020-25)
National Science Foundation CNH2-L grant recipient to study Transition Dynamics in Integrated Urban Water Systems (Co-PI), (2019-24), $1,499,157
Clarence Stone Young Scholar Award, American Political Science Association, Urban and Local Politics Section, 2018
Graduate Research Fellow, National Socio-Environmental Synthesis Center (SESYNC) Graduate Student Research Project for Cities and Sustainable Resource Management, 2015
ASPA Founders Fellowship, 2014
Society of Professional Journalists Award, Political Reporting, 2012
Selected Works
Organizing and Institutionalizing Local Sustainability: A Design Approach, Cambridge University Press (2022)
"Sustainability Synergies or Silos? The Opportunity Costs of Local Government Organizational Capabilities," (with Eric Stokan), Public Administration Review, (2020)
"The Erosion of Trust During a Global Pandemic and how Public Administrators Should Counter It,"  American Review of Public Administration, (2020) 
"Performance, Satisfaction or Loss Aversion? A Meso-Micro Assessment of Local Commitments to Sustainability Programs," (with William L. Swann and Richard Feiock), Journal of Public Administration Research and Theory, (2020)
"How Can Local Governments Address Pandemic Inequities?" (with Megan E. Hatch and Eric Stokan), Public Administration Review, (2020)
"Exploring the Trade-offs Local Governments Make in the Pursuit of Economic Growth and Equity," (with Eric Stokan and Megan E. Hatch), Urban Affairs Review (2020)
"To Shop or Shelter? Issue Framing Effects and Social-Distancing Preferences in the COVID-19 Pandemic,"Journal of Behavioral Public Administration, (2020)
"Beyond Borders: Governmental Fragmentation and the Political Market for Economic Development Policies in American Cities," (with Eric Stokan), State and Local Government Review, (2020)
"Positivity and Negativity Dominance in Citizen Assessments of Intergovernmental Sustainability Performance,"  Journal of Public Administration Research and Theory, (2020)
Related Links