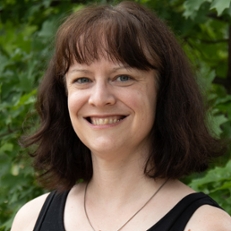 Biography
Rebecca Gilbert is a long-time resident of Bloomington and has been at IU as a student, faculty member, and staff. Dr. Gilbert has been with the Student Health Center (SHC) since 2013.
In addition to clinical and outreach education work with the SHC, she is working with the O'Neill School to provide students opportunities for resiliency development through classes, seminars, and personal wellness coaching. 
Gilbert has a master's in counseling, a doctorate in therapeutic recreation, and certification as a recreation therapist and wellness coach. As a therapist, she has worked in both inpatient and partial outpatient hospitalization settings with all ages. In addition, she worked as faculty at Temple University before returning to IU. She sees her role in O'Neill School programming as facilitating positive growth in students through strength-based psychoeducation, helping students gain control over their wellness by developing personal strengths and resiliency skills.