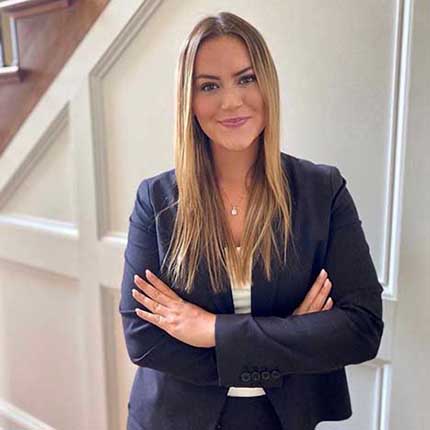 Following the completion of my bachelor's degree, I felt that I would benefit from gaining a more specialized understanding of healthcare systems, processes, and the management of care delivery. I was intrigued by the MSHM degree as it afforded those who completed the program not only an in-depth, granular understanding of the key components of healthcare management, but also the opportunity to put these components into practice while serving in a leadership capacity within a health system, which was not offered by other degree programs. I felt that this degree would allow for a seamless transition into a role as a young healthcare leader, and allow me to contribute to paving the way for safe and effective healthcare delivery.
During my practicum, I served IU Health Bloomington Hospital in the planning, preparation, and activation of the new Regional Academic Health Center. My focus was primarily on team member readiness, where I worked to implement process improvement measures to make clinical and non-clinical workflows the most conducive to efficient healthcare delivery. This experience exposed me to the granular pieces of hospital operations and gave me the opportunity to lead multidisciplinary teams and collaborate with talented project managers, analysts, administrators, and executives—all working towards the successful go-live of a state-of-the-art hospital facility.
The MSHM curriculum provided me with a core business foundation which prepared me for the tactical component of my role. However, it was the not-so-easy to acquire leadership, interpersonal, and professional skills the MSHM program taught which were the most beneficial in preparing me to take on a leadership role as a young professional. This practicum experience, in conjunction with the MSHM curriculum, illuminated my passion for project management, and provided the skills needed to confidently serve in my current role as a project manager for IU Health Physicians.
I am now serving as the lead project manager within the Community Medicine Department of IU Health Physicians in downtown Indianapolis. My department focuses on supporting the clinical mission of IU Health Physicians—specifically through prioritizing access to specialty care services, creating a seamless continuity of care across the IU Health system, and providing preeminent care to our communities. I have the great opportunity to lead projects pertaining to the acquisition and integration of private provider groups, the establishment of specialty care service lines, and the consolidation of IU Health processes and operations.