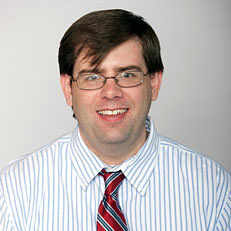 Phone:

(812) 855-5008

Email:

rabovsky@indiana.edu
Research areas:

Public Management

Areas of Interest:

Public Administration
Public Policy
SPEA 451

Education
Ph.D., University of Oklahoma, 2013
M.P.A., University of Oklahoma, 2008
B.A., University of Oklahoma, 2005
Courses
Public Management
Seminar in Accountability and Performance
Biography
Dr. Thomas Rabovsky specializes in public management. He joined O'Neill's faculty in 2013 after earning his doctorate in political science at the University of Oklahoma.

Rabovsky's research largely focuses on accountability, performance management, managerial values and decision making, and higher education policy. His work has been published in Public Administration Review, Journal of Public Administration Research and Theory, Policy Studies Journal, and Social Science Quarterly.

Rabovksy's current research focuses on accountability and performance pressures in higher education, particularly as they relate to managerial behavior and student outcomes.
Highlights
George B. Williams Award for Best Research Paper, Thesis, or Dissertation, University of Oklahoma (2011)
Hugh MacNiven Award for Best Research Paper, University of Oklahoma (2009)
In the News
Selected Works
"Does the Motivation for Market-Based Reform Matter? The Case of Responsibility-Centered Management (RCM)," (with A. Rutherford), Public Administration Review, (November 2017)
"Exploring the Antecedents of the Gender Pay Gap in U.S. Higher Education," (with H. Lee), Public Administration Review, (2017)
"Support for Performance-Based Funding: The Role of Political Ideology, Performance, and Dysfunctional Information Environments," Public Administration Review, 74 (6) 761-774 (2014)
"Using data to manage for performance at public universities,"Public Administration Review,74 (2): 260–72 (2014)
"Evaluating impacts of performance-funding policies on student outcomes in higher education," (with A. Rutherford), The ANNALS of the American Academy of Political and Social Science, 655 (1): 185-208 (2014)
"Higher education and congressional influence on administrative decisions: An examination of NSF and NIH research grant funding to four-year universities," (with W. C. Ellis), Social Science Quarterly, 95(3): 740-759 (2014)
"Accountability in higher education: Exploring impacts on state budgets and institutional spending patterns,"The Journal of Public Administration Research and Theory,22(4): 675–700 (2012)
"Public opinion and nuclear zero: A domestic constraint on ditching the bomb," (with K. G. Herron and J. T. Ripberger), Politics and Policy,39 (6): 891-923, (2011)
"Accountability, affordability, access: A review of the recent trends in higher education policy research," (with T. W. Conner), Policy Studies Journal,s1:93-112 (2011)
"Deconstructing school choice: Problem schools or problem students?"Public Administration Review,71 (1): 87-95 (2011)