July 24, 1932, Indianapolis-November 27, 2019, Seattle
William D. Ruckelshaus had a special connection with the O'Neill School of Public and Environmental Affairs and we, along with the world, mourn his passing.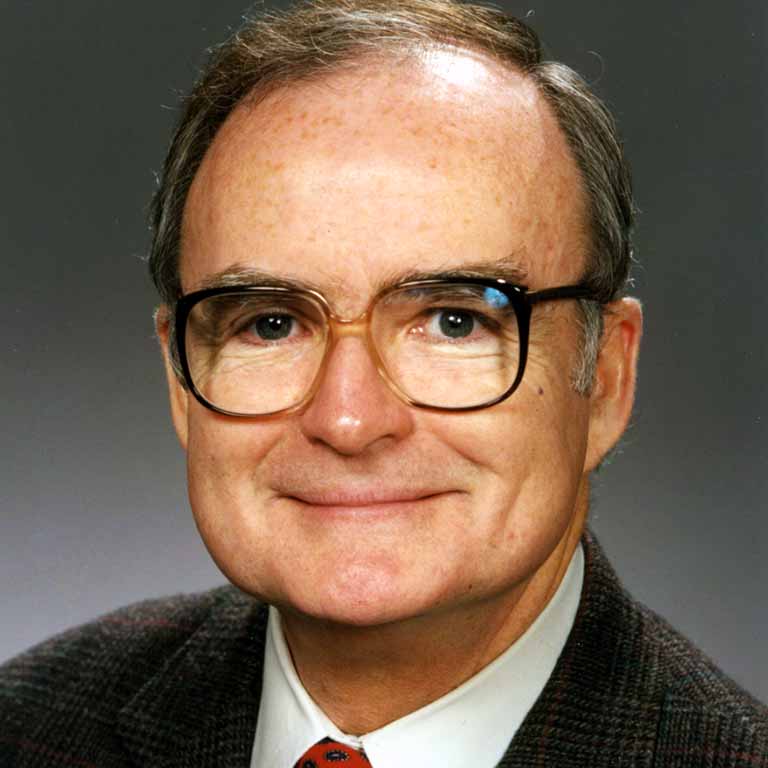 While Ruckelshaus is perhaps best known as the first and fifth administrator of the U.S. Environmental Protection Agency (with his deputy administrator, our own Jim Barnes, recommended to Ruckelshaus by our founding Dean Charles Bonser) and for his defiance during Watergate, at the O'Neill School we remember him also for being an early member of SPEA's Board of Visitors and for serving as the keynote speaker at our 2006 symposium and celebration, "35 Years of the EPA." During that event the William Ruckelshaus Carbon Grove was dedicated at the IU Research and Teaching Preserve.
Ruckelshaus was considered a hero at the EPA and responsible for many of the acts that created better water, air, and environment in the United States—legislation we continue to benefit from to this day. For his work putting "country before party or politics," Ruckelshaus was awarded the Presidential Medal of Freedom in 2015 by President Barack Obama.
To the Honorable William D. Ruckelshaus—we thank you and Godspeed.