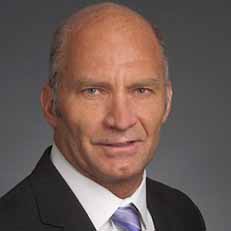 Phone:

(812) 856-3462

Email:

shanovak@iu.edu
Research areas:

Governance and Public Law
Public Finance and Economics
Public Management

Areas of Interest:

Tax policy
SPEA 375G

Education
PhD, Accounting, University of Houston-University Park, 1991
MPA, Accounting, University of Texas at Austin, 1983
BS, Accounting, Virginia Tech, 1982
Courses
V246 Elements of Accounting
V361 Financial Management
Biography
Shawn Novak joined the faculty of the O'Neill School in 2020, coming from Arizona State University's School of Public Affairs where he taught from 2015-19. Novak transitioned into the public affairs academic environment after spending two years (August 2012 to August 2014) working on the staff of the United States Senate Committee on Finance as an advisor on accounting and tax policy matters. 

Prior to his service with the Senate, Novak spent more than 25 years as a faculty member, having held academic positions in accounting departments within AACSB-accredited colleges of business at both Boise State University and Lamar University – Beaumont.  Prior to entering academia, Novak was employed as a tax accountant with the Austin, Texas office of the accounting firm Ernst & Young.

Novak received his doctorate in accounting from the University of Houston-University Park in 1991 and his master's degree in professional accountancy with a tax concentration from the University of Texas at Austin in 1983. He received a bachelor's degree in accounting from Virginia Tech in 1982 and is a Certified Public Accountant in the state of Texas.
Highlights
Former Associate Director, School of Public Affairs, Watts College of Public Service and Community Solutions, Arizona State University (2015-2019)
Former Senior Accountant and Tax Advisor, U.S. Senate, Committee on Finance (2012-2014)
Former Director, MSAT Degree Program, Department of Accountancy, College of Business and Economics, Boise State University (1997-2015)
In the News
Selected Works
Persellin, M., and E. Shawn Novak. 2010. Death of a Loophole: Do Recent Decisions Portend Doom for Ninth Circuit's Rationale in Boise Cascade. Corporate Taxation, 37(5): 19-24.
Novak, E. Shawn, and M. Persellin. 2008. The Disallowance Provision of §162(k). Corporate Taxation, 35(1): 3-16.
Price, D., and E. Shawn Novak. 2000. The Income Redistribution Effects of Texas State Lottery Games. Public Finance Review, 28(1): 82-92.
Price, D., and E. Shawn Novak. 1999. The Tax Incidence of Three Texas Lottery Games: Regressivity, Race and Education. National Tax Journal, 52(4): 741-751.
Persellin, M., and E. Shawn Novak. 1995. Start-Up Costs; Planning Opportunities and Compliance Issues. Journal of Corporate Taxation, 22(2): 141-152.
Novak, E. Shawn, and M. Persellin. 1993. Amortizing Bond Premiums Can Provide Tax Savings for Investors. Journal of Taxation of Investments, 10(2): 98-109.